Events
Join Us
ENJOY A DELICIOUS
HOME COOKED LUNCH AND VISIT OUR CAMPUS, FREE EACH MONTH.
Interested in learning more about our ministry? We host a Monthly Luncheon, free of charge, where you can meet our residents and staff, learn about our history, the founder's vision, our mission, and take a tour of our serene campus.
We encourage you to bring a friend! Call 772-770-4424 to be added to our guest list this month!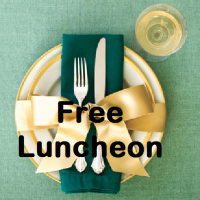 "Because Of You" Donor Reception - We want to celebrate you and appreciate you for supporting our ministry. "Because of you" is an exclusive appreciation reception honoring our donors. It's complimentary and will be held on March 21 right here at our beautiful campus 1850 Lemon Ave, Vero Beach.
We hope you'll be able to join us! You'll learn how your dollars have made an impact. Meet our staff, board and other supporters. RSVP is required - please call 772.770.4424 for more information. A special Thank you to Wild Thyme Catering for being our food sponsor.
Whether you graduated last year, a decade or 22 years ago, coming back together for a reunion has special significance. The Women's Refuge invites you to its Alumni Celebration on March 20th. This is a great opportunity to reconnect with one another, to share what the Lord has done in your life and to have some fun with former graduates, family and friends. Seating is limited and RSVP is required.
This event is free and will be held at our beautiful campus 1850 Lemon Ave, Vero Beach, FL. Please contact our office for more information 772.770.4424. A special Thank you to Carrabba's Italian Grill for being our food sponsor.
21st ANNUAL PHYSICIANS SYMPOSIUM. Join presenting sponsor and host Dr. Alan J. Durkin, a board-certified plastic surgeon at Ocean Drive Plastic Surgery and some of the Treasure Coast's leading physicians as they provide updates in the latest innovations in their fields and respond to attendees' medical questions. Proceeds will support the mission of the Women's Refuge. Click here for more information.