Events
Join Us
ENJOY A DELICIOUS
HOME COOKED LUNCH AND VISIT OUR CAMPUS, FREE EACH MONTH.
Interested in learning more about our ministry? We host a Monthly Luncheon, free of charge, where you can meet our residents and staff, learn about our history, the founder's vision, our mission, and take a tour of our serene campus.
We encourage you to bring a friend! Call 772-770-4424 to be added to our guest list this month!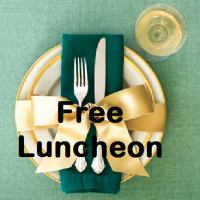 21st ANNUAL GOLF TOURNAMENT FUNDRAISER Scramble Format for Men, Women & Teams at ORCHID ISLAND. Find out more here.
SECOND ANNUAL CHRISTMAS BANQUET - Join us for a glamorous Christmas celebration including live music, silent auction, dinner and a compelling message of hope. KEYNOTE SPEAKER: Rebekah Lyons is a national speaker and bestselling author. Her work has been featured on Good Morning America, CNN, Huffington Post, The Tennessean, Publisher's Weekly, and more. Click here for more information.