Events
Join Us
ENJOY A DELICIOUS
HOME COOKED LUNCH AND VISIT OUR CAMPUS, FREE EACH MONTH.
Interested in learning more about our ministry? We host a Monthly Luncheon, free of charge, where you can meet our residents and staff, learn about our history, the founder's vision, our mission, and take a tour of our serene campus.
We encourage you to bring a friend! Call 772-770-4424 to be added to our guest list this month!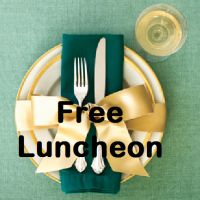 WOMEN'S REFUGE CHRISTMAS BANQUET Keynote speaker Boston Marathon Bombing Survivor Rebekah Gregory will share a powerful story of strength and resilience and how her faith in God turned strategy into triumph. Click here for details.