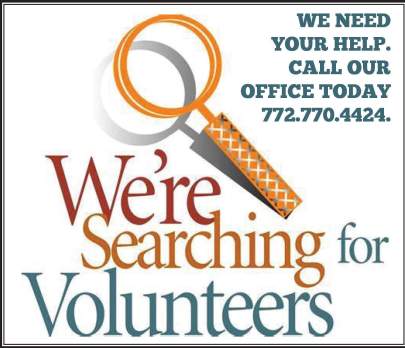 Welcome to the Women's Refuge of Vero Beach
A Center for Restoration, Counseling and Training
If you're looking to be restored, refreshed, or renewed, we're here to help! We have a plan designed to bring healing and hope into your life. Since 1997, people from all over the world have benefited from our residential program, counseling center, and training programs. Now it's your turn!
From our founder's first vision until now, the mission of the Women's Refuge of Vero Beach has been to provide healing and wholeness to emotionally, mentally and spiritually wounded women, men and families in our community through biblical counseling, and to provide a live-in Christian program where hurting women can find sanctuary in a healing environment.
If you're longing for healing and desperate for hope, this is the place for you. For our residential women's program, we're able to individualize a plan for you. Most women stay for about three months. Everything is always based on the needs of the individual. We deal with issues from a biblical perspective.
In addition to our counseling services, we also offer several relevant support groups addressing real life issues and informative classes for women to facilitate their healing.
For a fully keyboard-accessible alternative to this video, view it in Chrome or on any Android or iOS device, view it in Firefox with the YouTube ALL HTML5 add-on installed, or disable Flash in Internet Explorer.
Donna Lee Robart:
Back in 1972 one time I was praying and I really believed the Lord showed me a vision, a possibility of opening a home for women. All in all it was people who were lost, and hopeless, and we showed them where they were and who they were, and we gave them back hope.

Diane Ludwig:

When they come in we see a lot of women are broken and dealing with a lot of issues in their lives that keep them stuck in those old patterns, and what we do is we really point them to the Word of God and how He is able to transform us by His Word.

Cheryl Wood:

Where does a woman go when she has lost hope? Where does a woman go when she is so depressed she cannot even get out of bed to take care of her children? And they are desperate for healing, desperate for hope, desperate for what we are able to offer? We are able to individualize a program for them and they come, and they might come for two weeks, other women will stay for two years. Most women stay for about three months. Everything is always based on their individual needs. We are dealing with mental health issues from a Biblical perspective. And we allow women to come here on certain medications .We cater to the whole community.

Diane:

Yes, we do offer a residential program for women, but we also have a community counseling center for men, women, and families.

Cheryl: One of the things we offer to our community as well as our residence are support groups, anger management, codependency, sexual abuse, a Bible Study, and an overcomer's group. You're learning to break free from the issues that you came in with and learn a new way of dealing with other people and yourself.

Donna: You know, over the years, hundreds if not thousands of people have been changed with coming in contact with the Women's Refuge here, and our curriculum.

Diane: Looking to the future as the executive director I want to expand on that vision that the Lord gave our founder Donna Robarts so many years ago, and I know that the Lord is leading us into a new era. This is a worthwhile cause, it changes lives, it changes people's thinking, it changes people's families forever. In order to expand the ministry of the women's refuge we need funding. And what that expansion looks like is not only expansion in our staff, it's expanding in the women that are going to come through this program, as well as the expansion of counseling services so that we can offer more hope and help to men, women and families. Every dollar that's donated here goes directly into helping a woman overcome and survive and be transformed by God's Word. It's changed lives. That's really what the purpose of the women's refuge is. And it impacts not only them, but our communities for the better. And people are healed and restored and renewed.

Cheryl:
What we have here works.

Donna:
It has been amazing, I'm very proud of the ones that have left and that have made a difference in other lives across the world.

Becky Oliver:

The mission of the Women's Refuge has always been to reach out in the name of Jesus Christ and bring hope and healing to women and to families. If you would like to come alongside of us and help in this mission of healing and hope and restoration then we encourage you to get involved because you too can make a difference.
For more information, please call the Women's Refuge at 772-770-4424.