Donna Robart
Contributions to Community
Donna Lee Robart, co-founder of the Women's Refuge of Vero Beach has made a measurable impact over the past 20 years as a passionate advocate for those afflicted and suffering from emotional, spiritual and mental tragedies, especially in Indian River County. Using a Biblical foundation, cognitive behavioral therapy, structured curriculum, individual and community counseling, her program model has been the driving force influencing the starting of other Refuges around the world. In the end, transforming the lives of thousands of hurting women and families who have experienced trauma in their lives.
Before starting the Women's Refuge in 1997, Donna was a psychiatric registered nurse for more than 25 years. During that time, she opened her home to shelter troubled, abused and homeless teenagers not able to help themselves. Donna has traveled as a short-term missionary to Mexico, India, Africa, Colombia, and Romania (eight times) where she taught the women about their freedom in the Lord. It is her vision to see many women come through the Refuge into lives set free to love God and serve others.
Donna has earned the respect of the community and become a role model in the field of Christian counseling. Her innovative and spiritual approach to care has delivered lasting results. Donna has gone above and beyond the norm by serving as a member of the Mental Health Collaborative, search committee of Christ the King Church as well as affiliate of the Vero Beach Christian Business Association. Donna's commitment and dedication to working collaboratively for the betterment of human kind has been a beacon of light to our mental health community. She offers a solid Christian perspective, along with experience as a psychiatric nurse and mental health counselor.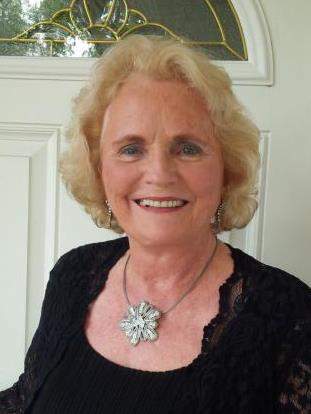 As founder of the Women's Refuge of Vero Beach, Mrs. Robart offers the Mental Health Collaborative, a Christian residential program, support groups and counseling for the entire family. The Refuge partners with other local groups and nonprofits in on referral basis to help one another.
For more than three years, Donna devoted her time as a Search Committee Member for Christ the King Church. She helped review the qualified applicant pool, their credentials and made recommendations to the church for final hiring. Faithfully, over the years she has given her time, talent and treasures to support her church.
Every month, for nearly a decade, Donna has attended the Vero Beach Christian Business Association meetings with an emphasis on collaborating with local businesses, nonprofits as well as offering her support.
Through her actions, she has shown all of us that anything is possible if you have a purpose and a passion to help others lead better lives.
Awards received
Donna is a woman of accomplishment and promise. She is strong, persistent and an intelligent community leader. Donna has received numerous awards, recognitions and tributes as an American Red Cross lead volunteer, certified nurse with a specialty in psychiatry and gerontology, Christian counselor, mentor, teacher and instructor.
Professional Organizations
For more than 20 years, Donna has devoted herself to supporting our community's mental health needs and women's care. She believes in strengthening the Indian River community as it affects whole families. Her level of leadership skills is based on a vision influenced by her passion and dedication to the community. Donna thrives, lives and often demonstrates her authentic engagement on multiple levels through leadership training, resulting in other Refuges started all over the world; private home support groups, held locally with a focus on co-dependency and spiritual growth; as well as church support through volunteering and financial resources.
What motivates Donna
What motivates Donna is seeing the suffering in this world, her role to steer the broken into wholeness; to come along side people who are mentally and physically wounded. She strives to provide healing while restoring the mind, body, and soul of those who come wounded and desperate for support. She believes in using her background, education, empathy, beliefs and experience to help hurting women and their families overcome life's traumas.
Mrs. Robart is also inspired by family. She is married to Refuge co-founder Ted Robart. They have four children, 22 grandchildren and 23 great-grandchildren.
Donna has impacted the lives of people all over the world coping with crisis in mental health situations, physical and terminal illnesses. She does this because she cares for humanity and for this community, it is her identity in the most-high God who shines through her and lights the way. Her story is one of perseverance, purpose and vision combined with a spirit of compassion and a sincere heart to make the world a better place.